Malta is a Roman Catholic country and therefore during the Easter period, it's a hive of traditional and cultural activity. Travelling to Malta during this time of the year will definitely give you the opportunity to really experience Malta as a cultural destination.
This, coupled with the warm weather, fantastic countryside and beautiful beaches, makes Easter a fantastic time to visit Malta.
So, what can you get up to?
Walks in the countryside
Malta's year-round good weather allows you to get out and enjoy the outdoors and countryside at any time of the year. During Spring, the country is generally at its greenest and the north-east coast is a wonderful location to get some exercise, stop for a picnic and enjoy some fresh air. This part of the coastline is a lot less developed than the harbour area and offers some stunning sea views.
Maundy Thursday and Good Friday
On Maundy Thursday and Good Friday the Last Supper and the Passion of Christ are commemorated. These two days are host to a number of annual cultural events. In a tradition that has been taking place for over 20 years, one popular event is the torch lit procession, that begins in the evening of Maundy Thursday at the village square of Siggiewi. A solemn display of thousands of flame torches and candles are lined up in rows in the village square in front of the church. Hundreds of pilgrims start their walk up the winding footpath along the hill of Girgenti until they reach the 'Salib tal-Għolja', The Laferla Cross.
On Maundy Thursday and the morning of Good Friday most of the churches around Malta & Gozo are open to the public. To pay homage to the Altars of Repose, locals visit seven churches around the island, where they sit quietly in prayer.
On Good Friday various parishes hold processions to commemorate The Passion of Christ where statues are carried through the streets in order to depict Christ's final moments. Various locals wear white robes with pointed hoods and carry crosses or drag chains from their feet. The most popular processions take place in the towns of Mosta and Qormi— it is possible to arrange for transport service to and from the Haż-Żebbug procession at the Hotel reception. On Good Friday many shops and restaurants remain closed as the country is in a period of reflection.
Easter Sunday Lunch
Easter Sunday is a time to celebrate the resurrection of Christ. The country comes back to life after the solemn days of Maundy Thursday and Good Friday. The Church bells ring out in celebration and locals generally enjoy a lavish lunch together with their families.
The Waterfront Hotel hosts a fantastic buffet lunch on Easter Sunday at The Regatta Restaurant with stunning views of the Marsamxett Harbour and Valletta across the creek. Find more information here.
Traditional Easter Food
The Easter period brings with it a number of traditions. And, with traditions, come traditional foods!
Kwareżimal, is a sweet mainly made and served during the lenten period. They're chewy, orange-blossom flavoured, nutty biscuits that are glazed in honey and topped with chopped almonds or pistachios. They are normally rectangular shaped when baked and cut diagonally to be served. They're not outrageously sweet and generally made from very natural ingredients — definitely worth a try.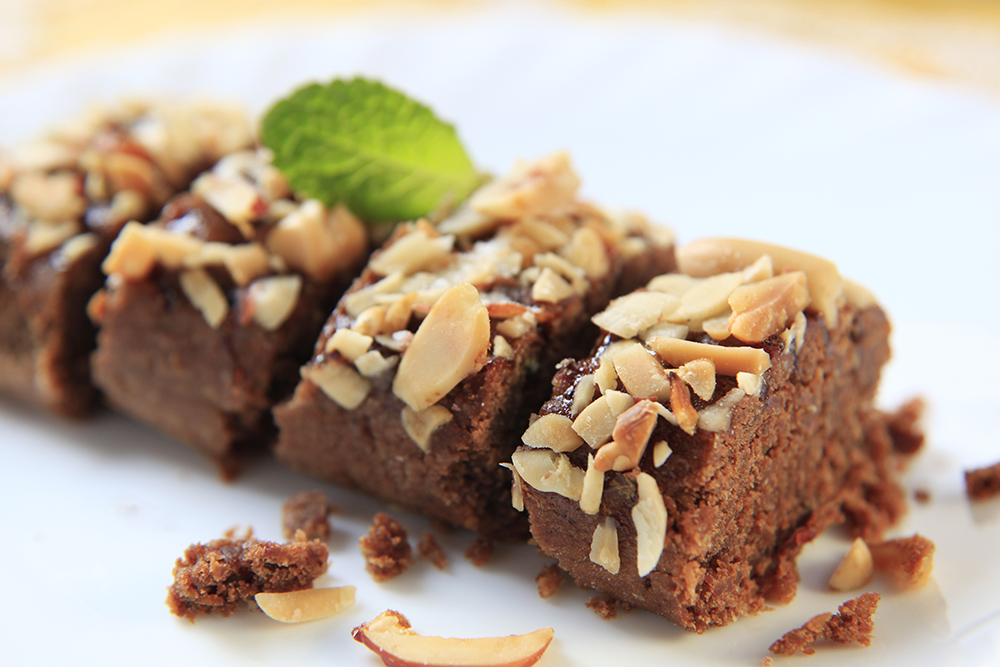 Qagħaq tal-Appostli, is a traditional loaf of bread that is mainly prepared during lent. This traditional loaf is soft and fluffy on the inside and crispy on the outside and is generally decorated with almonds and sesame seeds. You'll see various stalls, vans and shops selling this type of bread during the days leading up to Easter.
Figolli are the most traditional of Easter sweets. They are usually shaped as a lamb, rabbit or heart and are made from pastry with a ground almond filling and are either covered in colourful icing frosting or chocolate. They're traditionally given to children as an Easter present on Easter Sunday morning (and generally consumed by Easter Sunday evening).
The Coastline & Malta's Sister Island
Malta makes for the perfect family holiday — it's safe, easy to get around and there's always something fun to do with all the family! Visiting the island of Gozo is also a must. Get the ferry across and make a day of it. Although during Easter the sea may not be quite warm enough to swim, the beaches and coastal areas around Gozo make the perfect outing for breathtaking views and stunning scenery.