September in Malta remains very much a warm month. Although generally slightly cooler than July and August, with long hot days, the swimming season is still in full swing. September offers visitors a chance to enjoy all the country has to offer.
There are a multitude of wonderful things to do in Malta in September for travelers seeking some sunshine, good food and a fresh sea breeze.
Here are some of our favorite things to do in Malta.
Walk Around The Narrow Streets Of Valletta
Valletta is regularly named among the top places to visit in Europe. The gorgeous streets of Valletta are abundantly rich in sites to see and explore, lined with intriguing historical buildings: votive statues, niches, fountains and coats of arms high up on parapets. The narrow side streets are full of pretty shops, cafés and restaurants, and down every street you'll be able to see the distinct enclosed balconies that Valletta is renowned for. Valletta's main streets are where you'll find the larger international branded shops for fashion, music, jewellery and much more.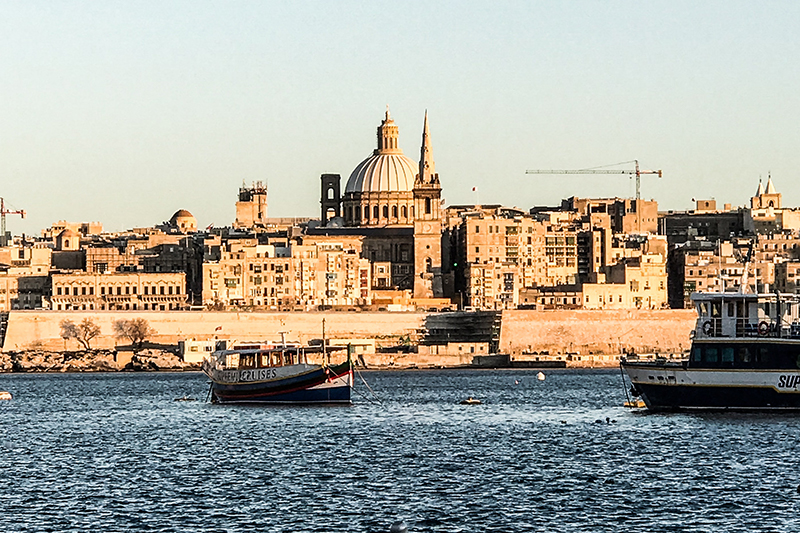 If you enjoy visiting religious architecture then you can't miss St. John's Co-Cathedral, which contains two masterpieces by Caravaggio and is a gem of Baroque art and architecture. Every corner is a myriad 16th and 17th century art. This cathedral is one of the most magnificent buildings you'll probably ever see!
If you're staying in Sliema, one can easily take the Ferry across the harbour to Valletta – which is probably the easiest and most scenic route to the Capital City.
Chill In Sliema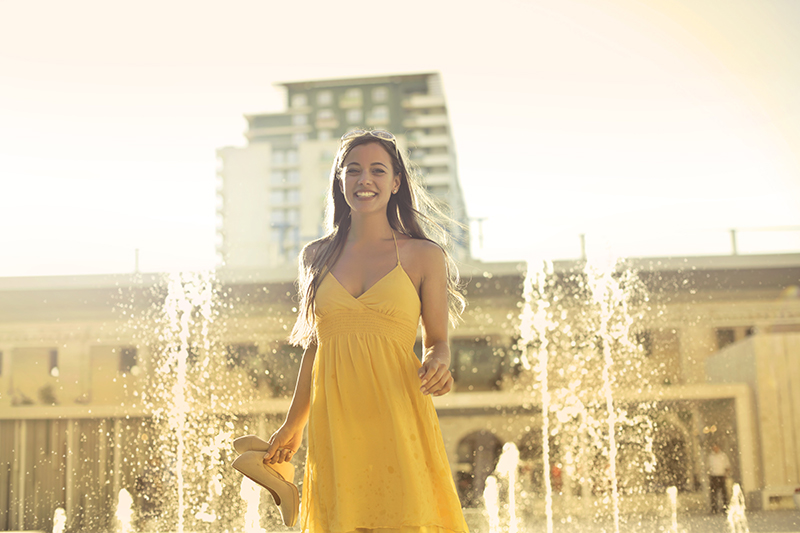 Sliema is Malta's most commercial district and is a bustling hive of activity all day round. Most of Malta's largest shops and shopping malls are located here with a multitude of bars, restaurants and cafes along the coast and promenade.
You can swim and sunbathe on the rocky beach that spans most of Sliema's coastline with gelaterias and beach clubs in abundance.
The promenade between Gzira and Tigné Point boasts some of the most impressive views of Valletta.
Take In Some Sun At St. Peter's Pool.
A bit off the beaten track, this natural pool in the south of Malta is well worth a visit. The sea at St Peter's Pool is a beautiful, clear, turquoise colour and the flat sandstone rocks surrounding the water make it a perfect place to sit or sunbathe. On slightly windier days you'll see stunning waves crashing into this natural pool and creating natural waterfalls over the rocks – absolutely breathtaking. In September it may be slightly quieter than the peak summer months. It's a truly wonderful place to visit.
Visit The Three Cities.
Right across the majestic Grand Harbour from Valletta are the Three Cities- Birgu, Senglea, and Cospicua – collectively known as Cottonera. The oldest of the Three Cities is Birgu, which has existed since the Middle Ages.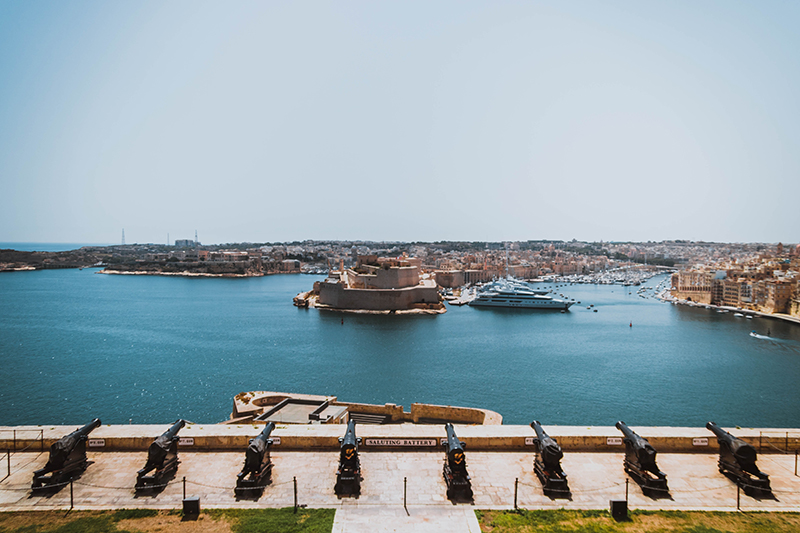 These fortified cities, that were once vital to Malta's defense, are now quaint neighborhoods, perfect for exploring. You can also take the ferry across the Grand Harbour to get the best view of Valletta from the sea.
A must-see in Cottonera is Fort St. Angelo, a bastioned fort in Birgu, which is located at the centre of the Grand Harbour. It was originally built in the medieval period as a castle and was rebuilt by the Order of Saint John as a bastioned fort called Fort Saint Angelo. The fort has recently been meticulously restored and is now a major tourist attraction.
Dive Into The Blue Lagoon.
Malta's most famous bay and absolutely unmissable among things to do in Malta, is the Blue Lagoon. Located on the island of Comino, it is accessible by a short ferry ride which runs several times a day throughout the summer months.
If you don't want to miss a chance to swim in the turquoise water the lagoon is known for, head to the island of Comino and even spend half an hour exploring the picturesque uninhabited island.
Where To Eat In Malta In September
Is-suq tal-belt, valletta
Is-Suq Tal-Belt, is definitely worth a visit. The iconic Victorian-era market in Valletta has recently been transformed into a state of the art destination, where one can grab a bite, taste some local food and relax in the city.
You can walk about 800m along the promenade from The Waterfront Hotel to take the ferry across to Valletta. Once in Valletta you can explore the side streets of the capital city on your way to is-Suq tal-Belt where you'd find a selection of food stalls with a choice of healthy food at the Salad Bar, Local Food, Asian cuisine, Burgers, healthy food and ice creams or simply grab a coffee at Star Cafe. Is-Suq tal-Belt is ideal for lunch or dinner and is open from early in the morning until late at night.
Friday Evening Bbqs At The Waterfront Hotel, Sliema
Fancy a night close to home? Friday night 'BBQ's with a View' run until September at the Waterfront Hotel. It's your chance to have dinner somewhere close after a busy day out. The chilled atmosphere and fantastic Harbour views are definitely the perfect setting to unwind and feel the cool breeze on your sunkissed skin.
Reserving your table ahead of time is a must.
Directions Head to the 12th Floor 🙂
Commando, Mellieha
It might be an idea to stop here for dinner after a day at Mellieha Bay. Savour some Mediterranean dishes while enjoying a bottle of wine in the pretty village square.
Enchante Restaurant, Senglea
If you visit the Three Cities, Enchante is a very good option. It's open for Lunch or Dinner and you can sit outside right by the sea. This is the ideal place for a taste Mediterranean seafood.
What To Pack For Malta In September
Flip Flops, Beachwear, Light Clothing, a Sweater or two just in case it gets chilly in the evenings.
Unlike most of Europe, you'll need a UK power adaptor for your electronics here.
Stay With Us In September
Book your stay at the Waterfront Hotel in Sliema for a sensational time in Malta in September 2019.